Last Updated : Sep 14, 2020 07:28 AM IST | Source: Moneycontrol.com
Union Health Minister Harsh Vardhan said he would offer himself to take the COVID-19 vaccine first if people have a trust deficit about it.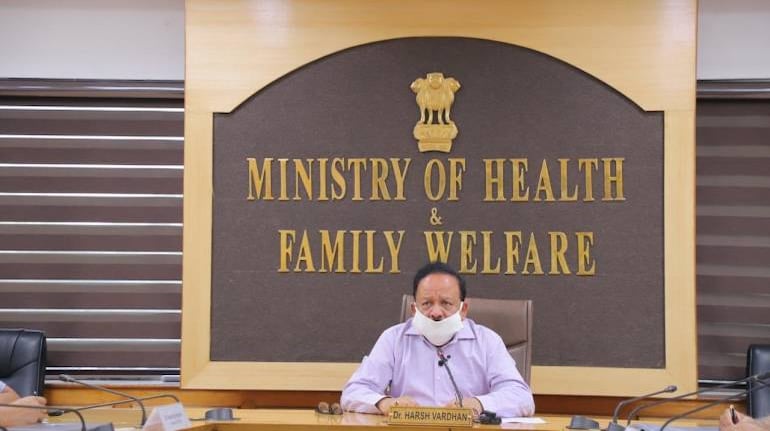 File image
Union Health Minister Harsh Vardhan on September 13 said that while no date has been fixed yet on launching of the COVID-19 vaccine, it may be ready by the first quarter of 2021.
The minister also said that the government was discussing emergency use authorisation for the COVID-19 vaccine and a consensus on the matter is likely soon. He was addressing the first episode of his 'Sunday Samvaad', a social media interaction programme.
"A consensus on emergency authorisation for COVID-19 vaccine is likely soon," he said, adding that frontline healthcare workers, senior citizens and persons with comorbidities will be given priority.
"I will be the first to offer myself for receiving COVID-19 vaccine if people have a trust deficit (in it)," Vardhan said.
While commenting on the price of the vaccine, the minister said it is premature to decide on that at this stage, but "the Government of India will assure that the vaccine will be made available to those who need it the most, irrespective of their paying capacity," Hindustan Times reported.
Vardhan said the National Digital Health Mission (NDHM) is one of the most ambitious programmes of the government and is set to catapult the country to the position of a global leader in the field of digital health, according to a statement issued by the Union health ministry.
"However, there are vested interests that do not want India to succeed and are spearheading a disinformation campaign against the NDHM," he was quoted as saying in the statement.
Vardhan was answering questions from his social media followers.
Click here for Moneycontrol's full coverage of the novel coronavirus pandemic
First Published on Sep 13, 2020 08:03 pm